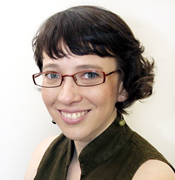 Liz has specialised in helping people to achieve their weight loss goals for the past 12 years. Liz was one of the first dietitians in Sydney to specialise in Bariatric surgery - helping clients before and after their weight loss surgery.
Liz has also educated other dietitians on nutrition in Bariatric Surgery, and created handouts for dietitians to use in their clinic. Liz was also involved in creating the DAA Best Practice Guidelines for the Treatment of Overweight and Obesity in Adults.
Liz has helped hundreds of people to achieve a healthier weight and improve their eating patterns following Gastric band and Sleeve Gastrectomy surgeries and those with a Gastric Balloon.
Before your surgery Liz will help to provide you with a thorough understanding of your surgery from a food, nutrition and lifestyle perspective. As you approach the different dietary stages before and after surgery Liz will provide you with practical details of how to manage each stage, to ensure comfort, nutrition for healing and of course taste!
Because it is so important to manage these early dietary stages effectively, the cost of these appointments is included as part of your surgery package.
However the biggest secret to success is creating longterm changes to eating patterns and lifestyle habits that support the help your surgery provides. Liz can help you to identify the habits that are holding you back from reaching your health and weight loss goals, and help you create strategies to overcome these.
Liz can also help you to optimise your nutrition by including the right balance of foods and advising you of any appropriate supplements.