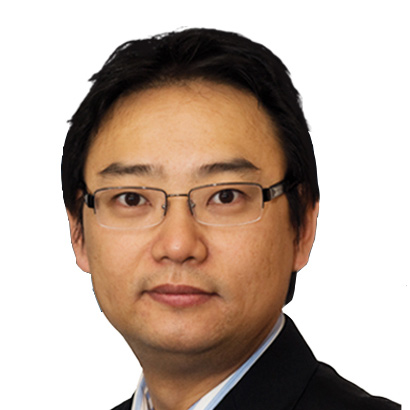 Dr Clement Tsang is an upper-GI surgeon specialising in laparoscopic (keyhole) weight loss surgery. He is one of Sydney's most experienced obesity surgeons, having completed approximately 5,000+ procedures to-date. He performs approximately 350 - 400 gastric sleeve operations per year. He operates from Sydney's leading hospitals and provides cost-effective solutions for patients seeking to lose weight surgically and re-take control of their lives.
About Me
Dr Clement Tsang is a specialist weight loss surgeon who has sub-specialised training in modern weight loss procedures. He has focused his clinical practice on advanced laparoscopic (keyhole) surgery. He is an Australian-trained surgeon having completed his medical education and surgical training in Australia. He also undertook additional sub-specialised training in Hong Kong and the United States. Dr Tsang holds a Master of Surgery Degree (Upper-GI Surgery) from the University of Sydney with specialisation in the management of gastrointestinal reflux disease, hiatal hernia surgery and the metabolic impact of surgery.
He now focused his clinical and surgical practice into upper-gi and bariatric surgery to provide greater sub-specialisation for his patients. Dr Tsang currently manages more than 3,500+ patients in his clinic and has performed more than 5,000+ weight loss procedures, making him one of the most experienced in total case volume in Sydney. He is the Clinical Director of the Keyhole and Obesity Surgery Centre with a multidisciplinary team comprised of a psychologist, dietitian and weight loss physician, whose goal is to help you achieving the maximum weight loss.
Dr Tsang provides the full range of obesity surgery procedures, including gastric band, sleeve gastrectomy, revision weight loss surgery, gastric balloon procedure and gastric bypass. The majority of his operations are performed with minimally invasive laparoscopic techniques which result in less pain, early discharge, early return to work and better cosmetic results. He has a reputation for performing extremely safe surgery with a very low complication rate and a zero mortality rate.
Patients who come to Dr Tsang hae generally exhausted their non-surgical weight loss options, and wish to explore alternative options to get their health under control.
Qualifications
Fellow of the Royal Australian College of Surgeons (FRACS)
Master of Surgery Degree (Laparoscopic & Anti-Reflux Surgery), University of Sydney
Bachelor of Medicine & Bachelor of Surgery (MBBS), University of Sydney
Training Fellowship (Upper-GI Surgery)
Australia & New Zealand Gastric & Oesophageal Surgery Association (ANZGOSA)
Society of American Gastrointestinal & Endoscopic Surgeons (SAGES)
Conjoint Lecturer with the University of New South Wales
Hospital Appointments
St Vincent's Private Hospital, Darlinghurst
St Luke's Private Hospital, Elizabeth Bay
Waratah Private Hospital, Hurstville
Campbelltown Private Hospital
Consulting Location
Macquarie St, Sydney CBD
Campbelltown Private Hospital, Campbelltown
Waratah Private Hospital, Hurstville
Area of Interest / Expertise
Gastric sleeve surgery
Converting failed gastric sleeve into gastric bypass
Gastric bypass surgery
Gastric balloon procedure
Gastric band procedure
Gastric band removal and adjustment
Revision surgery